Beiler Printing chooses DC330 Nano as an all-in one finishing solution for their Epson SurePress
It is easy to use: a large graphical touch screen shows web-up and all functions, and servo-driven web tension control ensures accurate processing over a wide range of substrates
Coming soon to our US Demo Rooms! View a video here, then call your GM Rep to schedule a visit and secure quick delivery.
Excerpt from an interview with owner Bryon Beiler: 
"My family has been in printing since the 1960's. Beiler Printing was started by my father in 1991. We have been in the offset printing business for most of those years. We added labels to fill the local need for quick-turn labels mainly for agri-businesses. Our customers sell their products at farmers' markets and want high-quality labels in small quantities.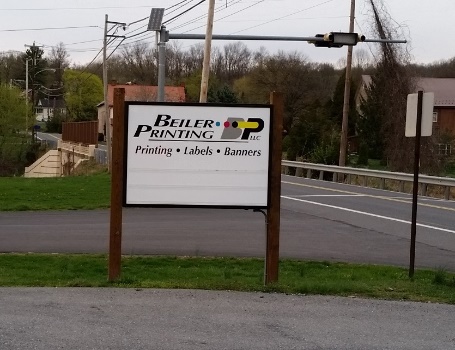 We were introduced to GM's finishing equipment at Epson's Demo Center in Long Beach.
The Nano stood out above other finishing solutions because it offers "big" machine features in a small footprint with a price tag only a little higher than tabletop machines.
We like Nano's quick speed; what took all day on our plotter cutter now is done in an hour or two.
The SurePress is good and simple to operate, and the GM Nano is a good partner with its size and short web path. Quick to set up and quick to finish, it helps us provide top-quality labels for our customers.
GM Engineer Orest was a great help on the installation, really thinking through our workflow and making changes to make us more efficient."