HF330 makes label converters competitive in high-end label markets such as Wine & Spirits and Cosmetics.
Hot stamping with gold, silver, or holographic effects combined with embossing  - all these finishing effects in one small device with 50-ton precision hot stamping.
Very compact for minimal waste
Easy loading of plate and counter plate in the hot state
Graphical touch screen with label counter, alarms, and more
Easy web access and maintenance
Runs offline or inline with other GM converting machines
Enter luxury markets with high-end embellishment
The best way to impress consumers is the right combination of quality and beauty, and this is where the HF330 flatbed hot stamp unit will help you out.
With a perfect register, 50 tons of pressure, and a high production speed in foiling, the HF330 will make label converters competitive in high-end label markets such as wine & spirits and cosmetics.
Combines quality and beauty
In relation to quality in hot stamping, the HF330 flatbed technology is the best choice in the market, and in relation to beauty, the HF330 can add very thin lines and detailed elements of gold, silver or even holograms to your labels.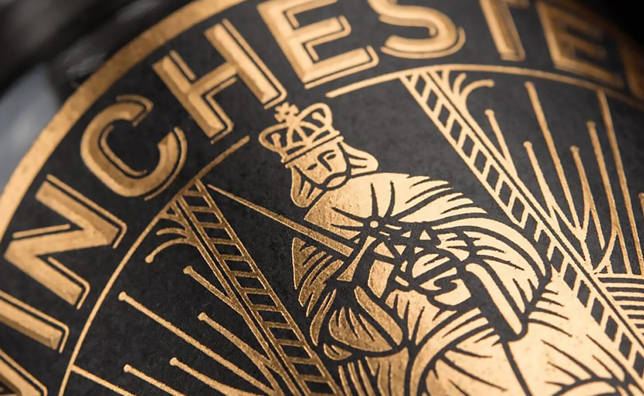 Best in class embellishment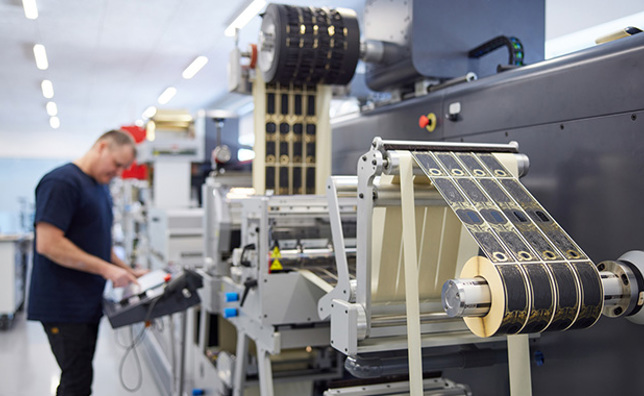 HF330 does both hot foil and cold embossing to serve all your hot foil stamping and printing needs. Advanced features such as foil saver, servo-register and electronic temperature control, and BST web guide come as standard with these benchmark-quality hot foil stamping and printing machines.
With HF330 you get endless hot stamping possibilities e.g. with gold, silver, or holographic effects and this combined with embossing will give great embellishment results to the labels.
Cases
In January the company invested in a DC350NANO finishing unit from GM. The process from installation and training to running in full production was a very smooth transition.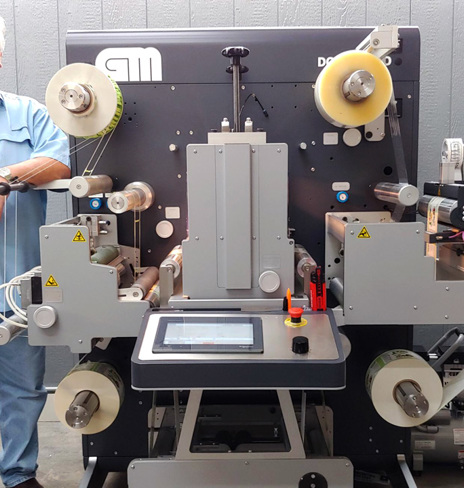 Oregon-based Craftsman Label is a full-service provider with conventional flexo and digital printing presses. The company specialises in high-quality labels and flexible packaging and is particularly well-known as a supplier to the high-end wine market. To better serve its customers with embellished labels, Craftsman Label has recently invested in a GM HOTFB330 Standalone Hot Foil unit.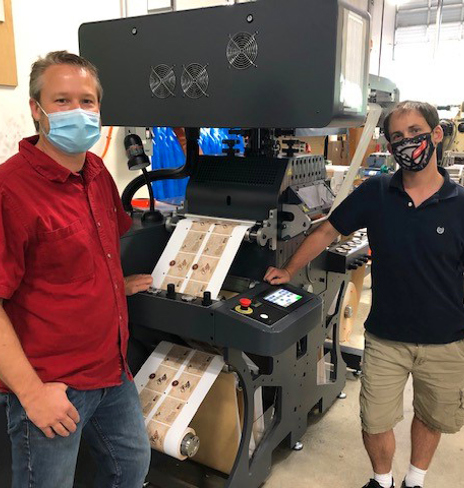 Grace Imaging serves the top-tier wine & spirits clients who have an extremely high demand for quality and customization. To be able to stay on top of this segment the company depends on cutting-edge equipment. Today Grace Imaging has 5 GM machines which have played an important part in their success and growth.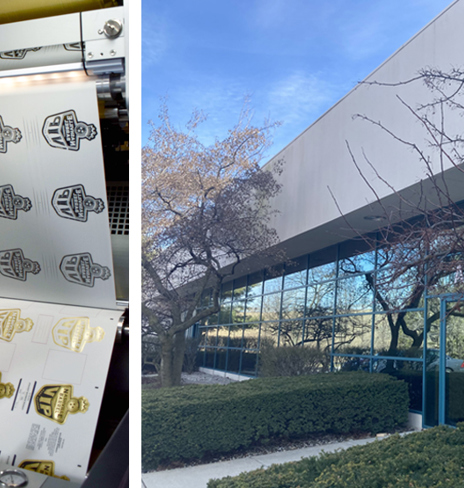 Download catalogue
As you will see in our product catalogue, GM produces and delivers a vast array of innovative and compact machines encompassing complete automated converting lines.
You name it, when it comes to converting and finishing we make it. And if we don't, GM will customise your dream machine for you.
Sign up for the GM newsletter to download brochure