Get Instant Access to New Label Markets
Combine the HOTFB330 with the DC330MINI to deliver high quality, custom products.
If you are ready to talk to us then let us send you a quote!
HF330 Standalone hot foil
GET HIGH-END EMBELLISHMENTS
HF330 delivers hot stamping with gold, silver, or holographic effects combined with embossing - all these finishing effects in one small device with 50-ton precision hot stamping.
DC330 MINI
NO COMPROMISES JUST SMART CONVERTING
High performance, precision cutting, and ultrashort web path for full flexibility and lowest waste. 
DC330Mini provides UV flexo varnish, lamination, cold-foil, die cutting, slit, and dual rewind on one single compact platform.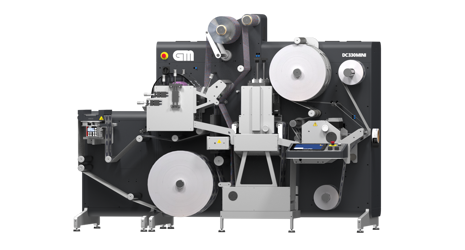 01 January 0001
DC330Mini a high-performance, all-in-one compact label finisher
25 November 2022
GM HOTFB330 Hot Foil, Hot stamping and embossing
25 November 2022
GM Hot Foil & Screen
25 November 2022
GM NEW DC330MINI - Smart Compact Converting