DC330Mini provides full flexibility in finishing and die-cutting, you can even print an extra color – the sky really is the limit with this powerful tool.
Fastest ROI in the market
High performance, precision cutting and ultrashort web path
Works inline with any digital press
Works inline with GM hotfoil and screen embellishment units
Train an operator in just one day
Online support and remote diagnostics
High performance - up to 80 m/min semi-rotary (optional)
Industry 4.0 ready
All-in-one compact solution
DC330Mini is developed in a small footprint to minimize waste and maximize productivity.
DC330Mini provides UV flexo varnish, lamination, cold-foil, die cutting and slit and dual rewind on one single compact platform.
The drive train in the DC330Mini is completely servo driven offering low maintenance servo-driven tension control and good registration.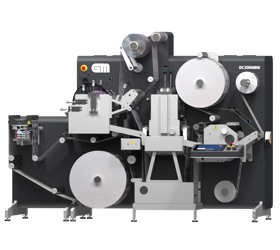 01 February 2023
DC330Mini is a high-performance, all-in-one compact label finisher
12 December 2022
DC330 Mini a high-performance, all-in-one compact label finisher
12 December 2022
Ultra compact die cutter
12 December 2022
The fastest small footprint machine in the market
Install easily and learn quickly
The DC330Mine is so easy to install - that if needed you can do it on your own! We will guide you all the way over a video link. This has been a unique advantage during the lockdown in many regions in the last months.
Join our online video library of easy-to-understand tech videos on how to operate the machine. Learn the best tricks in die cutting & varnish to make your labels stand out one step ahead of the competition.
Online Support - easy web access and maintenance
Inline options for any digital press
Easy to use and learn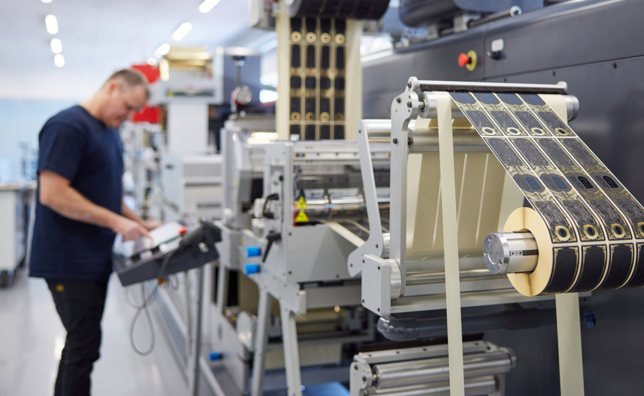 Add the unique and exclusive look to your labels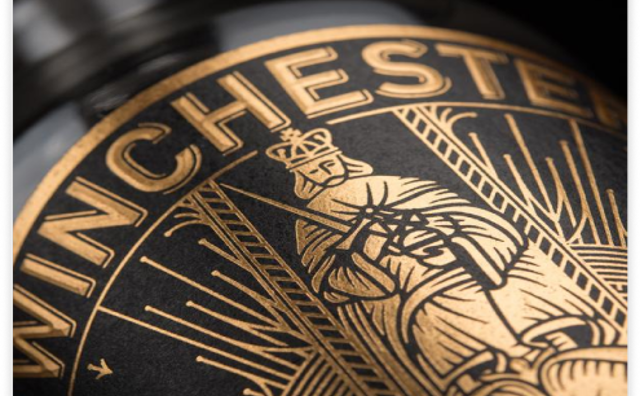 The build-in flexo varnish station can do much more than "just flood varnish"!
Create amazing effects with silver, gold and other metallic colours for eye-catching labels.
Combine the varnish with a special foil for an amazing super gloss effect. Apply multi-colour hologram foils with 3D effect in the Cast and Cure process to make the product shine. See the picture above!
Cases
SONNENTOR has been a very interesting customer – due to the fact that their core business is food and NOT label/packaging. In addition, their approach for local supply chain, green production, and their aim of limiting transport necessities was an eye-opener as well. This will definitely have impact on our own dealing with resources in the future.
Andreas Höfner
Executive Partner
Stepan GmbH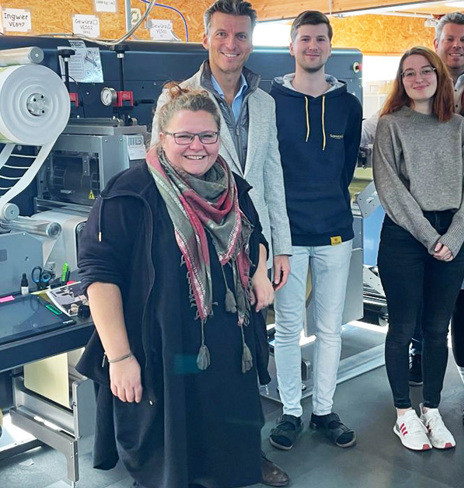 Grace Imaging serves the top-tier wine & spirits clients who have an extremely high demand for quality and customization. To be able to stay on top of this segment the company depends on cutting-edge equipment. Today Grace Imaging has 5 GM machines which have played an important part in their success and growth.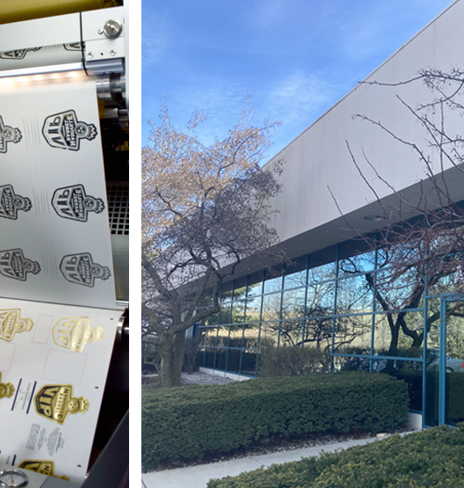 Key facts
0m³
Lorem ipsum dolor sit ametProduction facility in Denmark